James Bama

Born in New York City and trained at the Art Students League of New York. Worked twenty years as a professional illustrator. Interested in the West of today, he moved to Wapiti, Wyoming where he lives and works. Bama's photorealism captures the rugged heroism of his subjects. Represented in National Cowboy Hall of Fame, Football Hall of Fame, Air Force Academy and the Pentagon.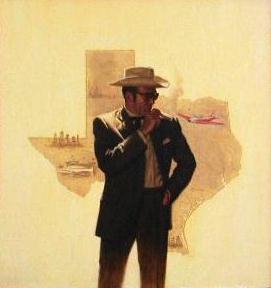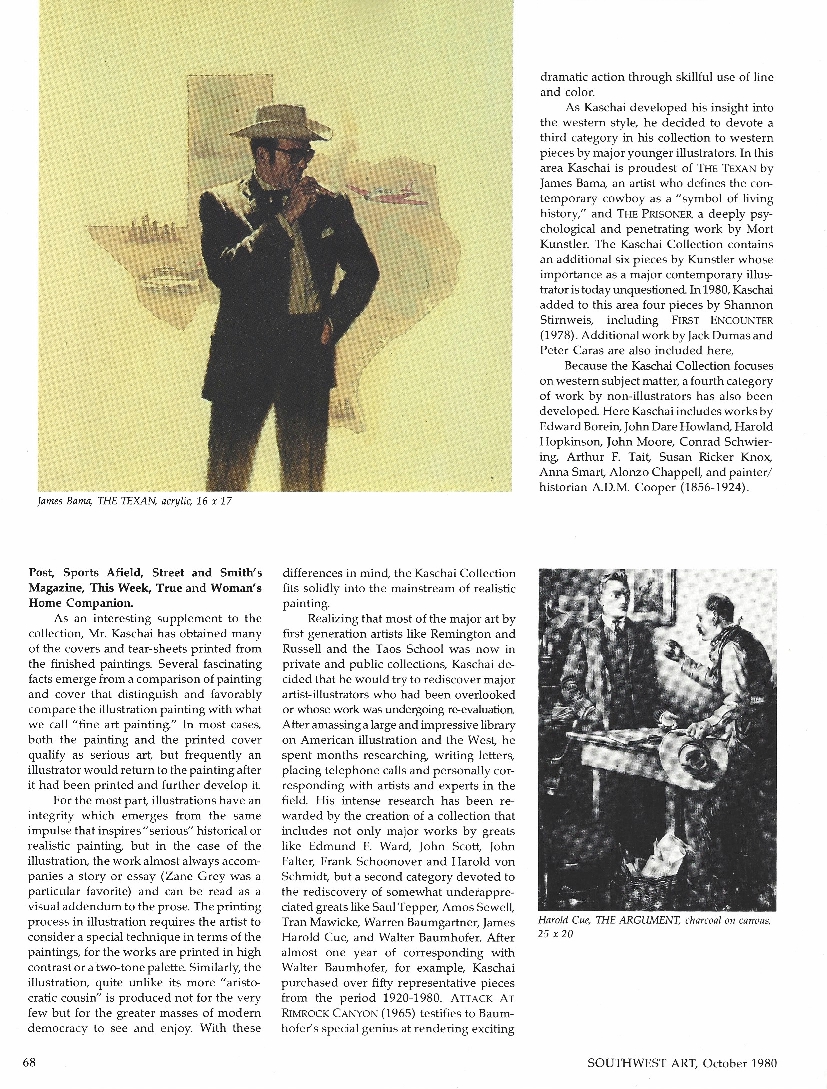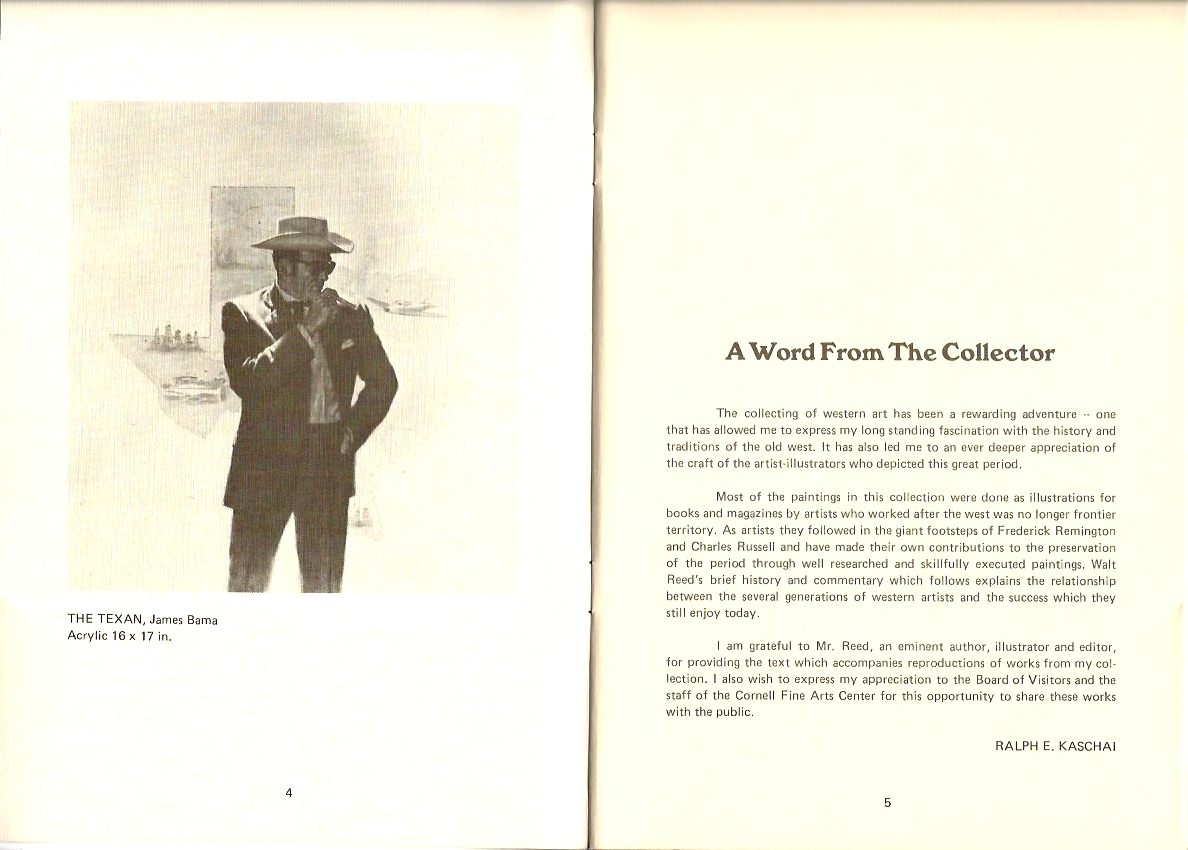 Title- The Texan
Medium- Acrylic
Signed- Lower Right
Size- 16"x 17"
Exposure- Southwest Art, October 1980 Page 68.
Exhibition Of Western Art March 4- April 15, 1979
Cornell Fine Arts Center Museum.
Price- $12,500.