Tom Beecham

Beecham, Tom representational painter of Western, Wildlife and Historical scenes, born in
Kansas. Family moved to Colorado at age 12, hunted lions, mule deer, bobcat, sage grouse, elk,
bear and ran wild horses. Graduated in 1944 and joined the Navy, served in the South Pacific. In
1947 he was accepted at The St. Louis School Of Fine Arts and chose to be an Illustrator.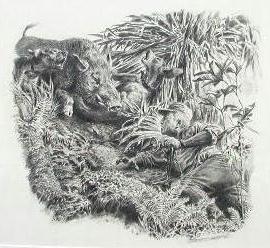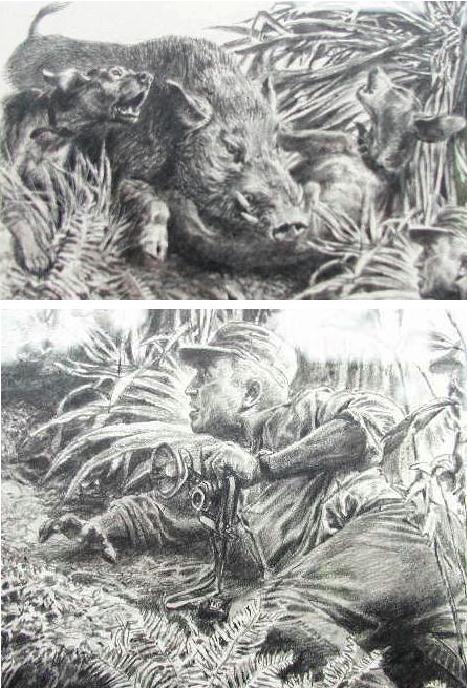 Title- Photographer & Boar
Medium- Pencil On Board
Signed- Lower Right
Size- 9"x 10"