Tran J. Mawicke

Mawicke, Tran J. born in Chicago, he studied at the American Academy and Art Institute of
Chicago. His career began in advertising in 1929 and later he had assignments from major
magazines of the 1930's and 1940's. Among his clients were Pepsi-Cola, Phillips 66 and Camel
Cigarettes. He began illustrating for book publishers in the late 1950's and has worked for
W.W.Norton, Putnam's and Grosset & Dunlap. A past president of the Society Of Illustrators.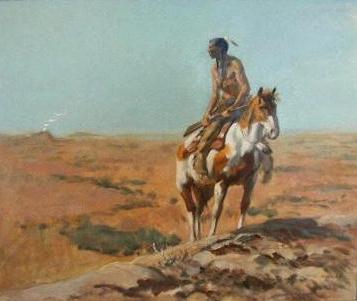 Title- Smoke Signal
Medium- Oil On Board
Signed- Lower Right
Size- 24"x 20"
Price- $1,250.