John R. McDermott

McDermott, John R. (1919-1977) born in Pueblo, CO. After finishing high school in
Hollwood, he went to work for the Disney Studios as an animator. At the outbreak of WWII he
became a Marine. During part of this time, he served as a combat artist and made drawings for the Corps' records of actions in the Solomons, Guadalcanal, Guam and Okinawa.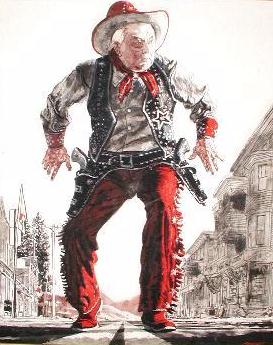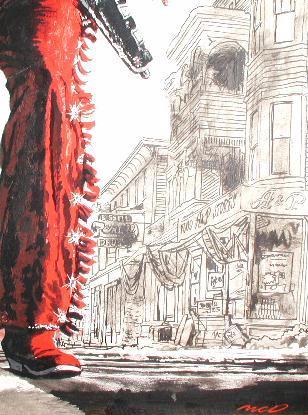 Title- The Shootout
Medium- Acrylic On Board
Signed- Lower Right
Size- 15.25"x 18.75"
Price- $350.