Raeburn Van Buren
Born in Pueblo, CO, learned his craft in the best of training schools-as a newspaper sketch artist. The young Raeburn Van Buren showed an early talent for drawing. He joined the art staff of the Kansas City Star immediately after graduation. After four years as a sketch artist, Van Buren moved to New York to study and to do freelance illustrations. He became a frequent contributor to Life, Puck, Judge and Street and Smith publications. Van Buren soon became one of the country's leading illustrators. In the mid-1930s, cartoonist Al Capp offered Van Buren the drawing duties on 'Abbie an' Slats'. He drew this strip for over forty years. Raeburn Van Buren spent his last years in retirement.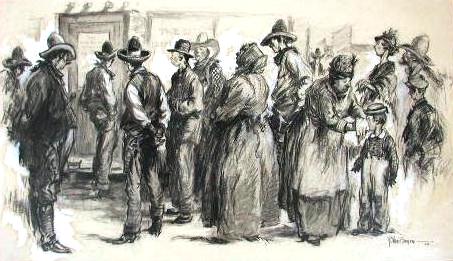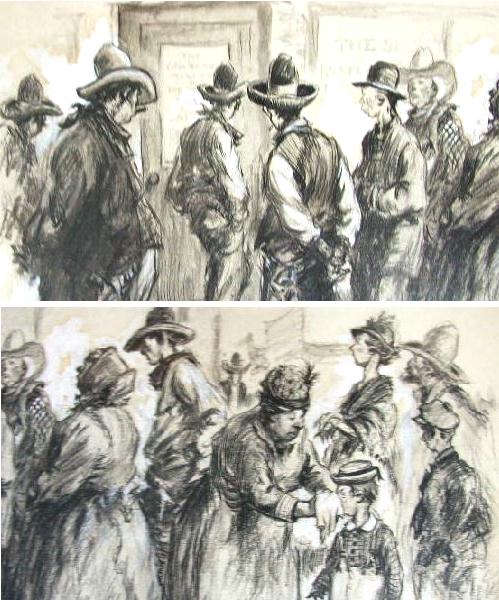 Title- Banking As Is Banking
Medium- Crayon On Board
Signed- Lower Right, 1924
Size- 11"x 19"
Price- $550.