Hernando Gonzallo Villa
A commercial artist and painter, he had a specialty which was the Old West--landscape, Southwest Indians, and missions, which he did equally well in oil, watercolor, pastel, and charcoal. But his most famous work is "The Chief," emblem of the Santa Fe Railroad. He also did murals including one for the New Rialto Theater in Phoenix, Arizona. He was born in Los Angeles, California, and was raised in a cultured Mexican family from Baja, California. His mother was a singer and the father was an artist with a studio on the Plaza. He studied locally with Louise Garden-MacLeod at the School of Art and Design and then after studying in Germany and England, taught two years at the School of Art. By 1906, he was working as a commercial artist in Los Angeles where for forty years, he worked as an illustrator for the Santa Fe Railroad.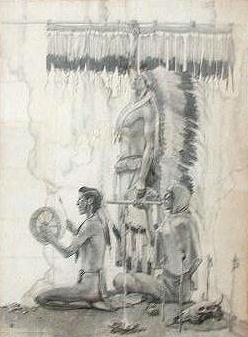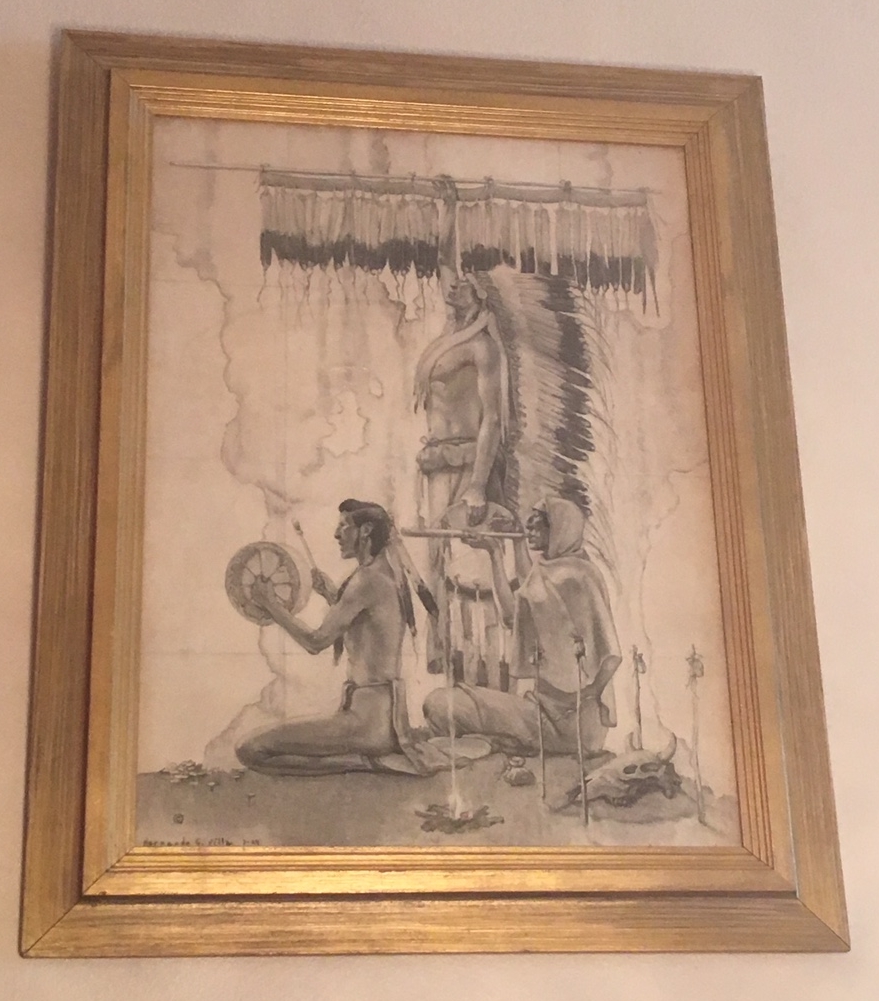 Title- Indians
Medium- Charcoal
Signed- Lower Left, March 1929
Size- 33"x 40"
Price- $3,750.