W. Daniels
Willie Daniels' authentic style formed in a rush to make many paintings for financial gain.
| The hurried painter with unhindered approach,
freely and richly moving palette knives and brush strokes bypassed the norm, breathing life into a world dominated by tradition.
Willie Daniels paintings, with their classic nail-etched "W. Daniels" decree, paint their own image of an
evolving scene of unity within the art world, calling the elite and the outsiders together in appreciation for the resilience of soul.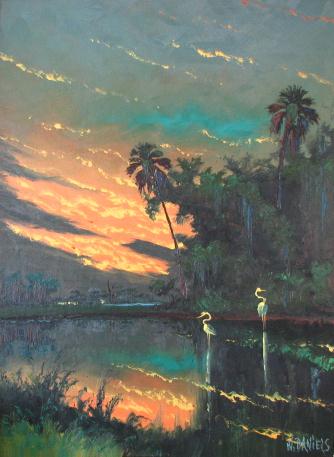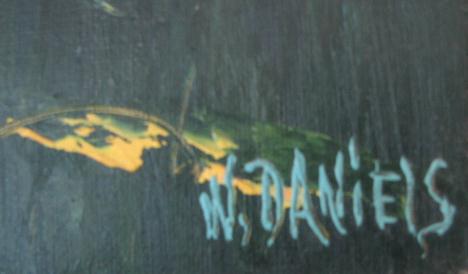 Title- White Egrets On The Marsh
Medium- Oil On Board
Signed- Lower Right
Size- 18"x 24"