Jon Whitcomb
Born in Weatherford, Oklahoma, Jon Whitcomb became known for his portraits of celebrities, especially glamorous women.
He was also a poster artist and worked in art advertising in Chicago and Cleveland.
In Chicago, he was a teacher at the Famous Artists School.
He illustrated for magazines including McCall's, Ladies Home Journal, and Redbook.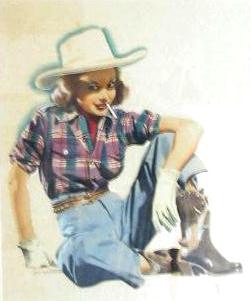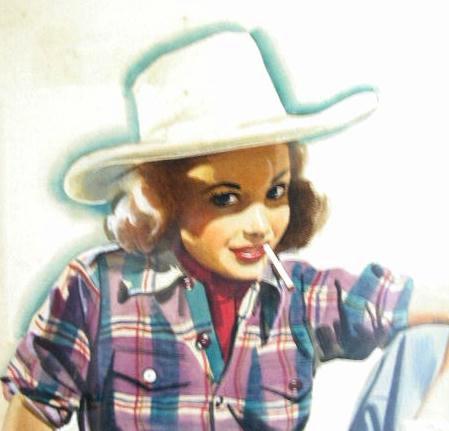 Title- Cowgirl Reno Rebound
Medium- Watercolor & Tempera
Signed- Lower Left
Size- 15"x 18"
Exposure- Colliers May 3, 1941 story "Reno Rebound"
by Frank Condon